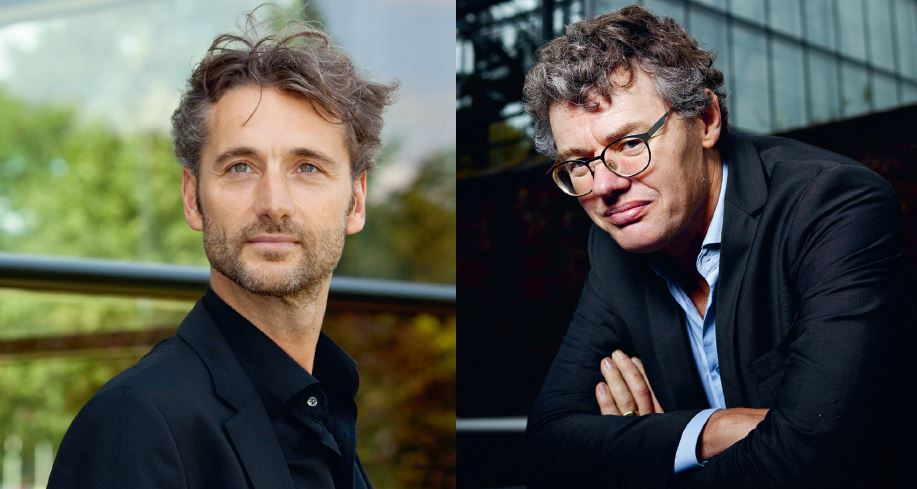 De vluchtelingencrisis is niet voorbij, maar min of meer uit het zicht verdreven. Met hulp van autocratische landen worden vluchtelingen op afstand gehouden. Maar de Europese Unie betaalt een hoge prijs voor deze manier van optreden, stellen Henk van Houtum en Leo Lucassen.
In het felle en nog niet uitgewoede debat over de begrenzing van de EU hebben grensonderzoeker Van Houtum en migratiehistoricus Lucassen zich afzonderlijk en soms samen flink geroerd, met ingezonden stukken, optredens voor radio en tv en tientallen lezingen. Ze gingen de strijd aan met wat ze beschouwen als misvattingen, misleiding en onterechte angstbeelden en stelden een opener houding tegenover migranten voor. In oktober verschijnt hun boek Voorbij Fort Europa, waarin ze de crisis in haar historische context plaatsen, de ontwikkelingen van de afgelopen tijd analyseren en een alternatieve visie presenteren. Door Addie Schulte.
Ieder van de twee heeft een eigen benadering van het onderwerp. Henk van Houtum, hoofd van het Centre for Border Research van de Radboud Universiteit in Nijmegen en hoogleraar Interdisciplinary Border Studies aan de University of Eastern Finland, stelt vooral fundamentele vragen over de rechtvaardigheid of onrechtvaardigheid van grenzen en ziet de omgang met migranten duidelijk ook als een mondiale en morele kwestie. En hij benadrukt in zijn boek Grensland (2013) dat grenzen politieke constructen zijn. Leo Lucassen, directeur onderzoek van het Internationaal Instituut voor Sociale Geschiedenis in Amsterdam en hoogleraar Global Labour and Migration History aan de Universiteit Leiden, is naar eigen zeggen 'meer technocratisch' ingesteld. Hij hanteert vooral de geschiedkundige aanpak, zoals eerder met zijn broer Jan in het boek Winnaars en verliezers (2011) over migratie in Nederland.
---
Interview uit dBNg 2016#4 
---
* Abonnees lezen meer. Neem ook een abonnement! *